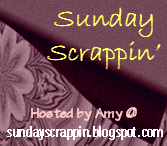 I don't really scrapbook much, but I did do something crafty this week.
My pastor emailed everyone earlier in the week and asked if anyone crafty was willing to make the Advent wreath for church this weekend.
I pretend to be crafty, so I said I'd do it, then completely FREAKED OUT as to how I was going to make a wreath.
As I said before, I pretend to be crafty; I can make cards, and I can complete a semi-decent scrapbook page every once in awhile, but I'm really not all that crafty.
Anyway, I did it, and I am surprisingly pleased with how it turned out:
No, it's not a scrapping project, but it was a project. No, I did not actually wreath the greenery (it was store-bought). And no, there are no candles in it; they were at church.
Yes, that is my kitchen counter. It's where I do most, if not all, of my projects. I used to have a crafting studio/spare bedroom, but Cinderella moved in there two summers ago, so my stuff has been relegated to the hallway closet, which is better than sitting on the floor of my bedroom, where it all used to be.
My goal for this week is to finish my Christmas cards. I have a mock-up done, but I haven't designed the insert yet:
Bad picture, cute card!
What do think? Does it need anything else, besides the insert? It's a super easy card, so I'm not sure I want to do anything else, but I would like input from people.
**********
Sometime this week I'll post pictures of some of my favorite cards I made for
Marie
. I FINALLY
got off my butt
braved the snow and got them shipped!